"SAVE THE SHARKS"
WEDDING DONATION PROGRAMME
Thank you for choosing a shark-free banquet to celebrate your special day! Why not make your wedding even more meaningful and give sharks – and our oceans – an additional helping hand by making a donation?
Sharks are in crisis, with up to 100 million killed every year. Globally, over 37% of sharks and rays are threatened with extinction. Over the years, Hong Kong has become a shark fin trading and consumption hub, and it is crucial for all of us to put an end to this situation. Not serving shark fin soup at wedding banquets is a good start, as is choosing sustainable seafood and other environmental-friendly wedding dishes to demonstrate that you care.
When you opt for a shark fin-free wedding menu, why not also choose one of the following donation plans to support WWF's shark and oceans conservation work?
Great White shark plush toy x 2

WWF cotton tote bag - Wetland

Silicone collapsible lunch box 850ml

Kitchen Herbs Black Matt - Basil

Silicone collapsible lunch box 580ml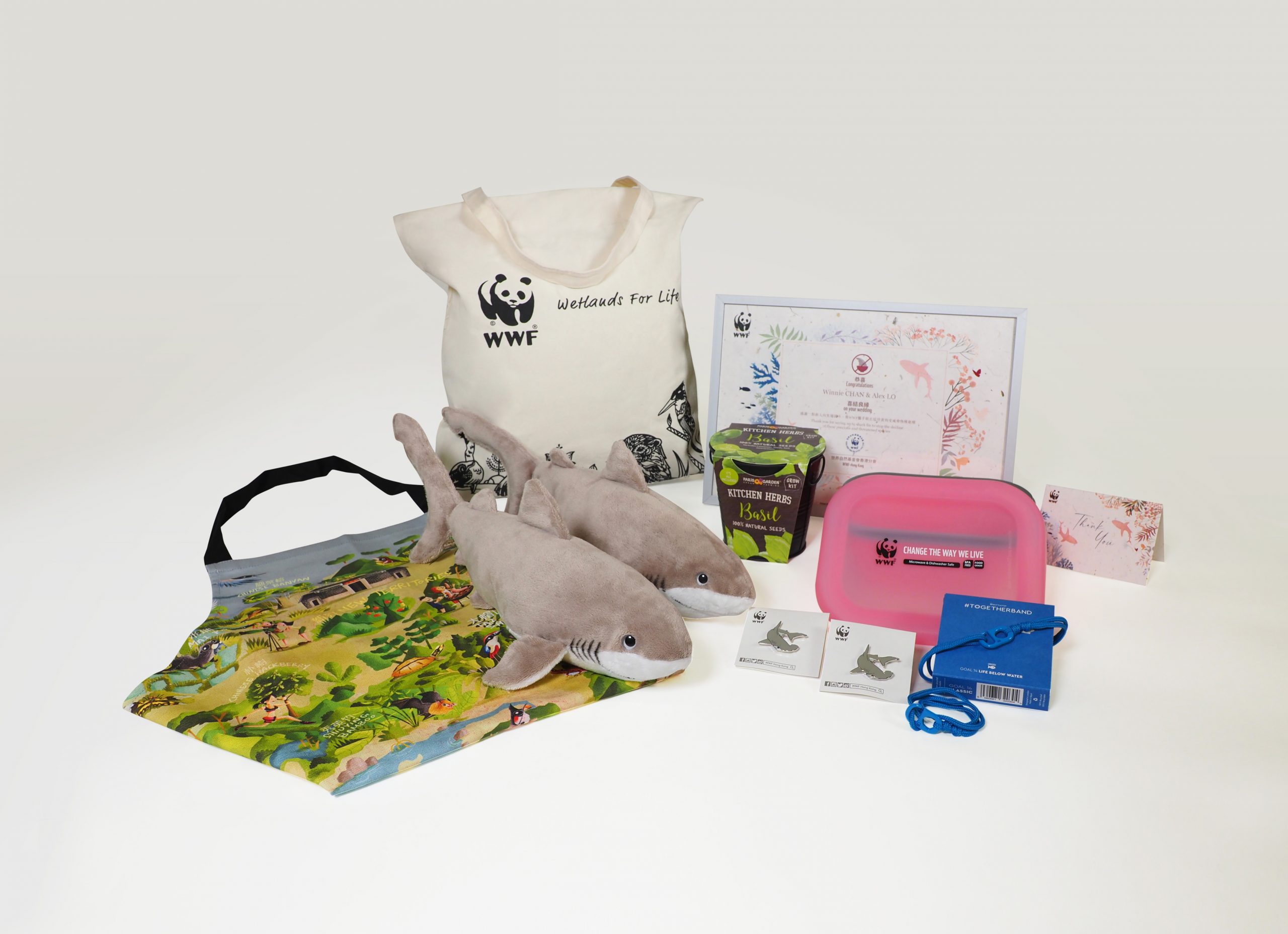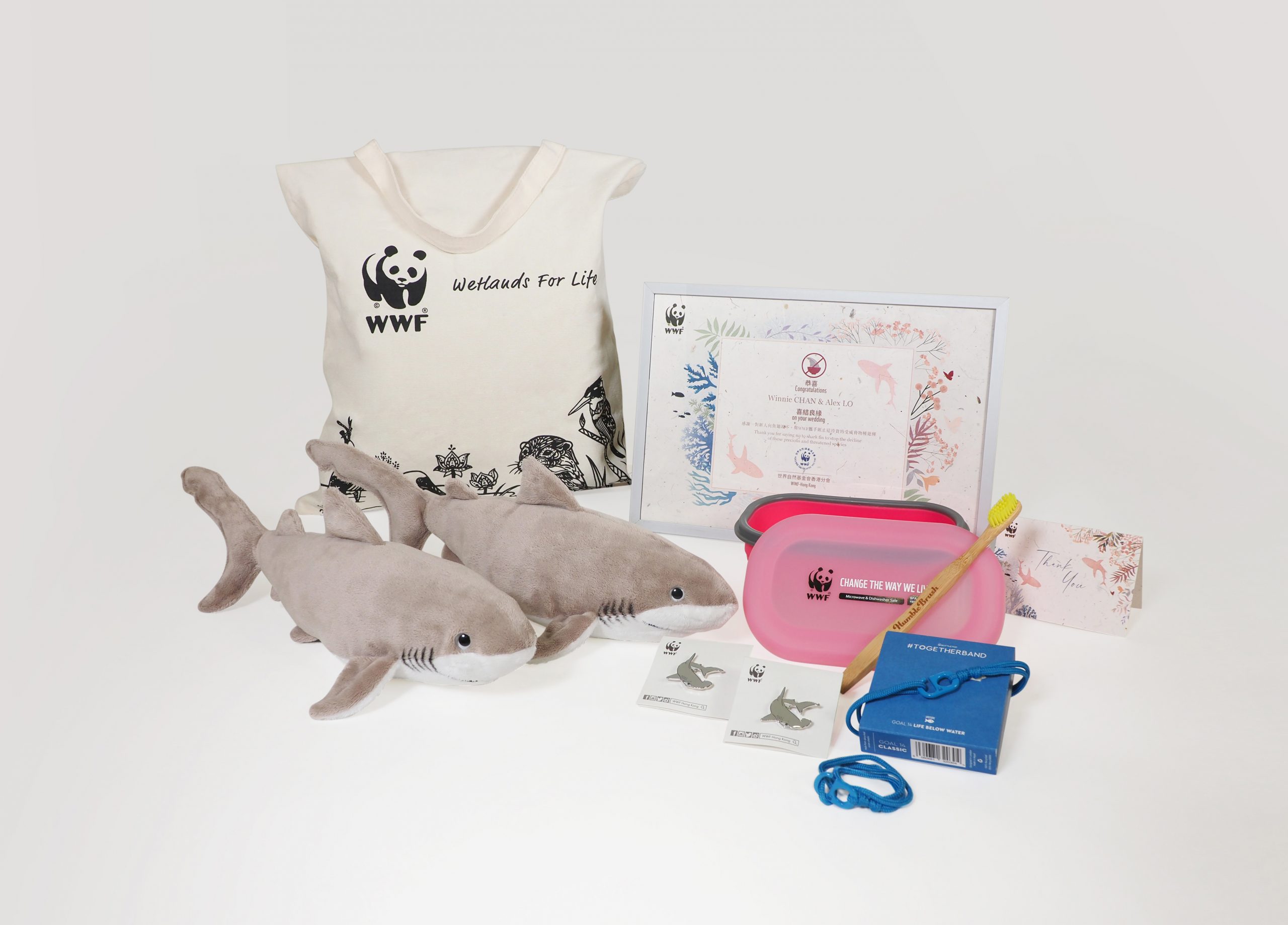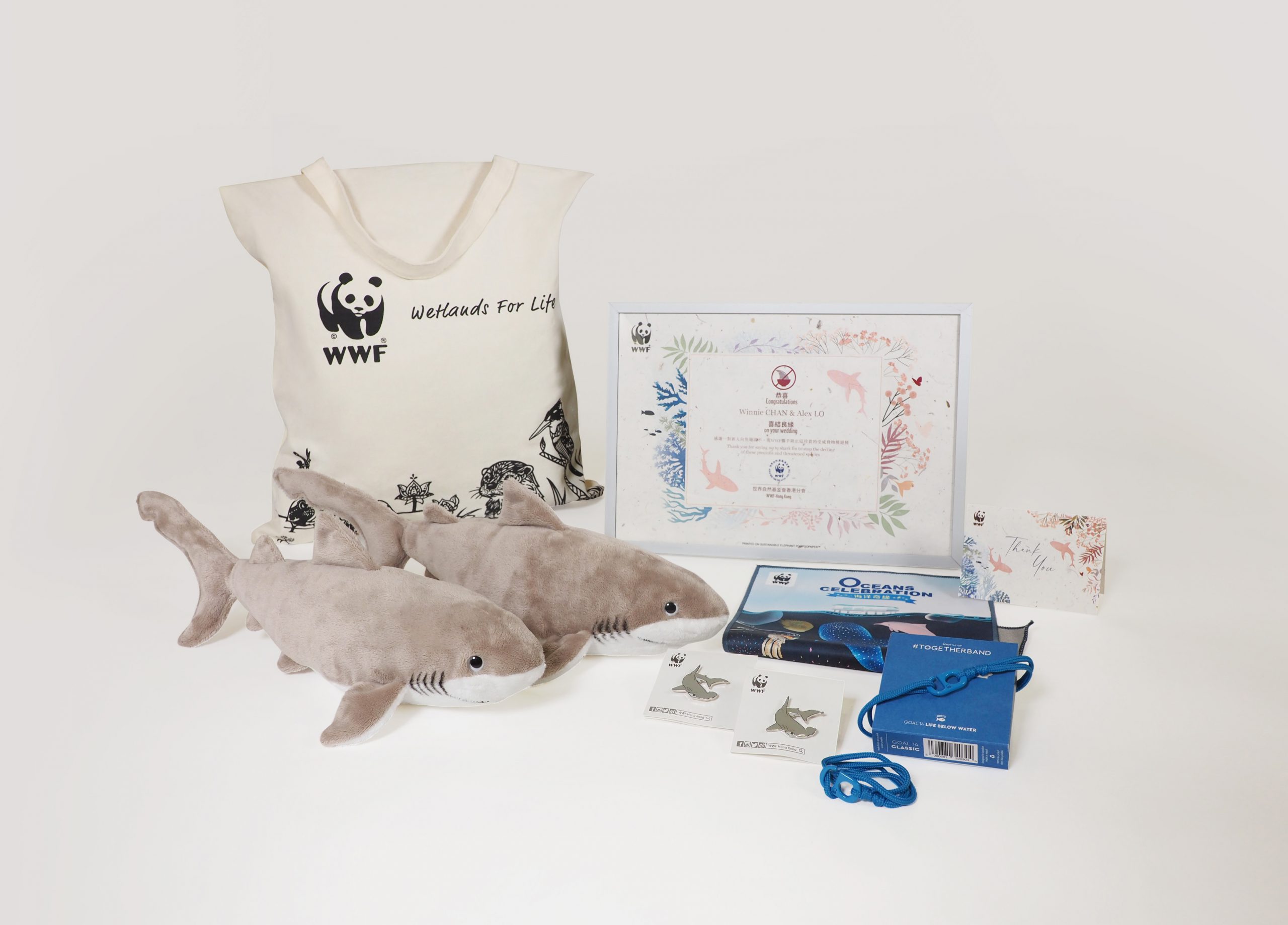 The wedding couple must choose a shark-free banquet in order to become part of this programme.
The wedding couple should pick up their gifts at the WWF Central Visitor Centre within 2 months, starting from 2 weeks upon receiving the donation confirmation email.
WWF-Hong Kong is an approved charity that is exempt from tax. A tax-deductible donation e-receipt will be sent to the donor's email address.
For enquiries, please email supporter@wwf.org.hk.
WWF-Hong Kong reserves the right to make any final decisions regarding the package.
A recent survey has revealed that despite rising public awareness of the urgent need for people to stop eating shark fin, Hong Kong remains a major shark fin consumption market. A primary reason is that diehard consumers, especially elderly consumers, are unwilling to change their adherence to the tradition of eating shark fin at formal events like wedding banquets. Often in these situations, guests who would have had no intention of eating shark fin products end up consuming shark fin to avoid being awkward or impolite.
To encourage these diehard consumers to change their habits, WWF-Hong Kong partnered with classic comic character "Old Master Q" to produce a short animation challenging the auspiciousness of the shark fin characters by linking the character of "fin" to "thorn" (which has the same pronunciation in Cantonese) in a humorous way. This promotes the concept of "no fin weddings" and will hopefully empower more people to stop serving and consuming shark fin products.
For more information on weddings, please visit WeVow.